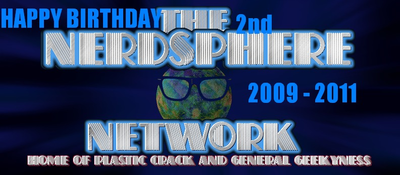 Sorry, listeners of the "Shut Up & Watch This" Podcast, but normal service shall resume next week.
Until then, here is a celebration of two years of the Nerdsphere Network website, with a ABC reunion, messages from Nerdsphere members, and finally the Q & A session.
WARNING: For a podcast that originally talked about Transformers, there's very little TF talk in here. But there is a ton of Kamen Rider talk for those that are interested.
And thank you to everybody who has contributed over the past two years. You rock!!