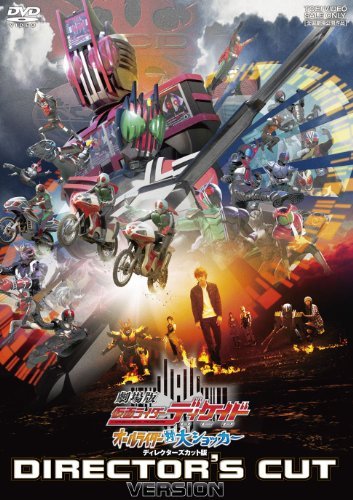 The original team of Timey, GWolf, JiiDee and CobracommanderTFW reunite to chunter through a movie that they wanted to get off their collective chests for quite some time. (We're serious: Jii actually wrote an essay once over this!). ONORE, DIKEIDO!!!
You can watch the movie with us via "other means by following the YouTube playlist here (NOTE: No subs, I'm afraid)
HERE
Alternatively, you can grab the TV-Nihon subbed version from the KRDL website.
About the panel:
Matt / Time Lord (
@Timey2Wimey
): Is the co-owner of The Nerdsphere Network, and producer of this very show. Former host of the Autobot City Podcast and has appeared on Moonbase 2, Radio Free Cybertron, The Random Fandom and The Old Oilhouse. He has a YouTube account which you can find
HERE
Jii Dee (
@JiiDee
): Is a regular contributor to the show, but has also appeared on Back to the Eighties, Moonbase 2, The Underbase, WTF@TFW and Stardub. He has written reviews to some 80s TV cartoon series, which you can find on the Nerdsphere blog. He has a youtube channel
HERE
Mikey / GWolf (
@IrishPalaeo
): is co-host to the Moonbase 2 Transformers podcast and is a regular contributor to this very show, occasionally standing in for Timey as main host. As a palaeontologist, he is also into dead things. He can be found on YouTube
HERE
Andy / CobracommanderTFW (
@CCTFW
): hosts the
Moonbase 2
podcast and has also appeared on several other shows such as WTF@TFW, The Underbase, Back to the Eighties and The Random Fandom. You can find him on YouTube
HERE