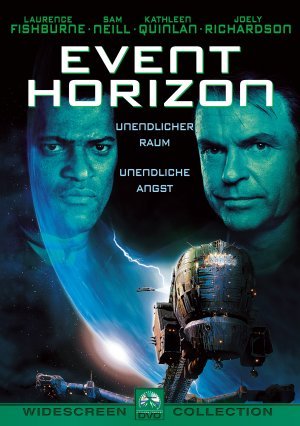 This week, the "Sugar Bear" Logan Blaze is joined by Grufflock and CobracommanderTFW as they talk about the 1997 "Hellraiser in Space" horror movie, Event Horizon.
This is a long one, so here's some timecodes to help you out:
Opening / Trailer: 00:00:00
pre-commentary chat: 00:02:21
commentary: 00:11:38

Plus if you want a giggle, here is a special feature at the end of the show where the guys, whilst preparing to record the podcast, chatted about, amongst other things: masturbation, Anne Summers and Lego. Don't listen if you're prudish.