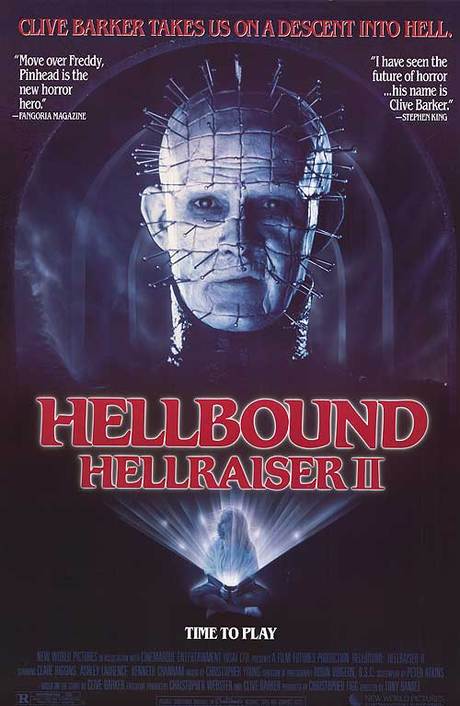 NOTE: In the month of October, all of our commentaries will be Horror-based, just in time for Halloween! Dare you ready for the "Season to be Scary"?
In this installment, Logan Blaze teams up with the Exaggerated Elegy known as George and SU&WT newcomer Simon Skey (Youtube's Transformers toy reviewer Silverbolt / Dyansis) as they talk through the second movie in the Hellraiser franchise, Hellbound.
Time to Play.
You can listen to the first movie's commentary
HERE
You can watch the movie with us via "Other means"
HERE
You can follow the commentators on Twitter and YouTube:
HERE