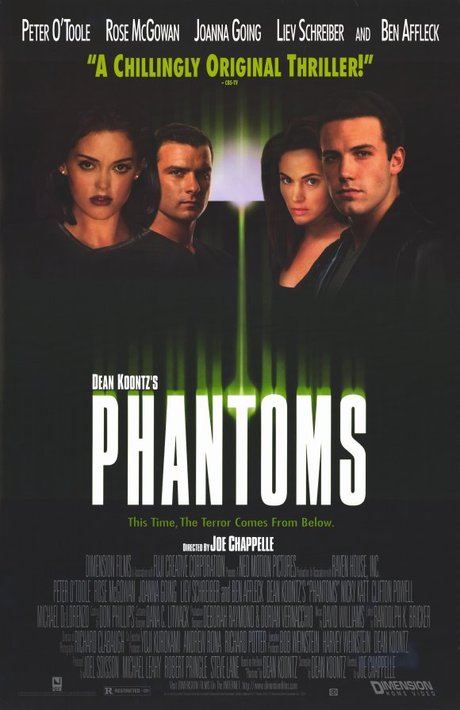 In the latest in the Season to be Scary series, Logan Blaze is joined by the Moonbase 2 podcast host CobracommanderTFW (Or Andy) as they talk over the movie Affleck was apparently the bomb in - Phantoms (Seriously, when I tried searching for this movie on the internet, that all I was getting: THAT scene from Jay & Silent Bob Strikes Back!)
Sorry, but there isn't an "Other means" for the reasons stated above - the internet simply hates this movie.
You can contact the commentators via Twitter here:
YouTube
|
Moonbase2
Affleck WAS the bomb in Phantoms... shame he wasn't ticking.