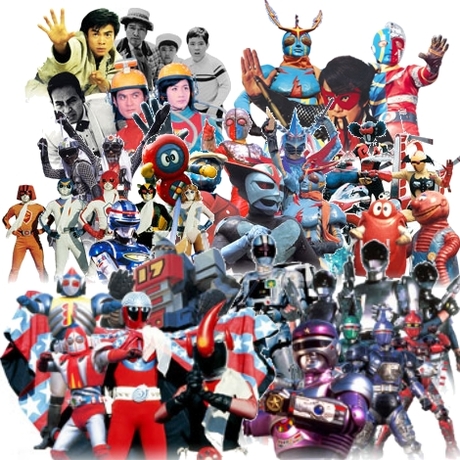 NOTE: This podcast is a spin-off of the Shut Up & Watch This series, and will not be a part of the SU&WT episode numbering, but will share the same RSS feed. Episode 76 will be arriving next week as planned.
In the innaugral episode of Commentary Roulette, and as a precursor to SU&WT's Toku Month, Timey gathers Hulkster, Moon and Becca together for two hours of Tokusatsu fun and hijinks.
The only person who knows what they will be watching is Timey himself, with a selection of six TV shows to choose from. The only guess the participants will get is a single keyword that describes the subject.
For those who want to play along at home, here is the list along with the relevant YouTube links. When you hear the cue, click on the link and watch as the madness unfolds on the commentary.
Remember: no peeking, or the podcast gods will come for you
@Timey2Wimey