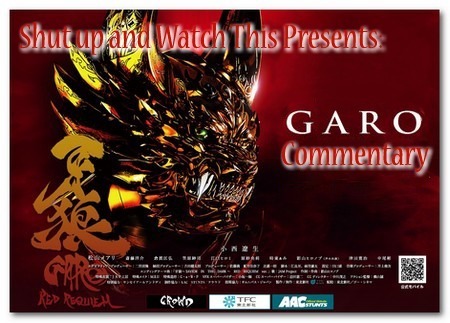 The Dino Doctor takes on the reigns of Shut Up and Watch This, joined by a rogue canuck to take you to the dark side of Tokusatsu – YES – listen while Mikey and Vangelus wax lyrical over Garo – Red Requiem. ENJOY!
You can contact MOST of the commentators via Twitter here:
@DrMellski
who did the lush image mod for this show.